13. December 2022 | Security
Scam using Interpol and DPDgroup names
Scam using Interpol and DPDgroup names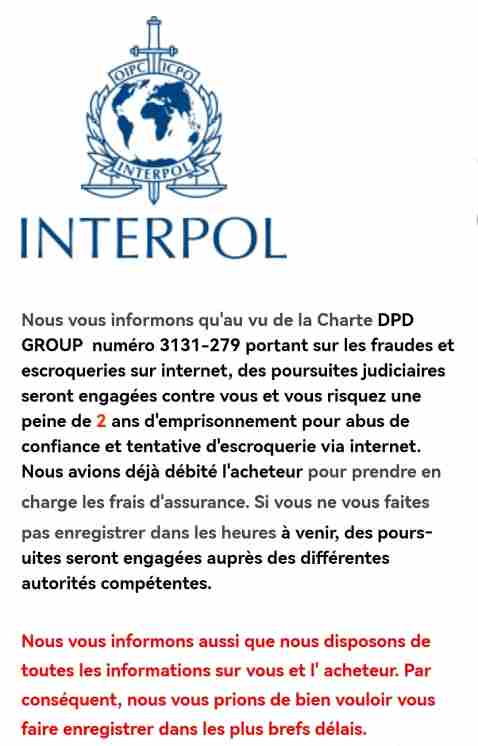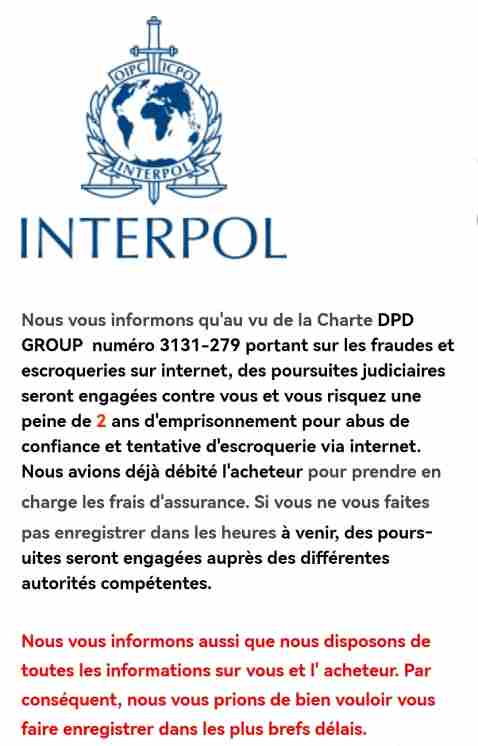 Scam using Interpol and DPDgroup names
Currently, a widespread e-mail scam is exposing you to fraud attempts.
This e-mail, which uses the Interpol and DPDgroup brand names, warns you that you will be prosecuted if you do not register and pay.
DPD would like to point out that this is an attempt to defraud. Please do not respond to this request and do not follow any links in the e-mails or SMS. DPD France will never ask you for additional payment to ensure the delivery of your packages. DPD France expressly disclaims any liability for any damage caused by such fraudulent practices.
---