18. March 2021 | CSR news
100% carbon neutral CurieuzeNeuzen parcel deliveries by DPD Belgium
In the summer, you enjoy your garden. But does your garden also enjoy summer? This question is currently investigated by the University of Antwerp through the large-scale public survey 'CurieuzeNeuzen in de Tuin'. Using innovative technology, along with 5,000 measuring points, this research project will map heat and drought patterns in Flanders over a six-month period. DPD Belgium will be responsible for the carbon neutral transport of the 5,000 measuring kits and returns of the soil samples via its Pickup parcelshop network.
About CurieuzeNeuzen
In 2018, CurieuzeNeuzen organised the largest ever public enquiry into air quality. Twenty thousand houses across Flanders were fitted with devices measuring the concentration of nitrogen dioxide in the street. These measurements gave a very detailed picture of Flanders' overall air quality.
A new study for 2021: heat and drought in our gardens
In 2021, CurieuzeNeuzen will be taking on an equally important project. Record temperatures and droughts are on the rise, and this is being felt more and more in our gardens. To that end, CurieuzeNeuzen in de Tuin will this year be examining our gardens' temperature and drought levels. This will be achieved through using innovative technology, along with 5,000 measuring points.
How does this work exactly?
On each measuring point, a smart sensor measures the soil's temperature and moisture levels. The sensors will transmit their data to the University of Antwerp daily via the Internet of Things (IoT). CurieuzeNeuzen participants will also be required to take a soil sample. These will be analysed to determine the soil composition and organic carbon content. A personal dashboard will provide each participant with an overview of their garden's data, thereby following the impact of drought and heat on their gardens in real time. All measurements will be compiled on an interactive map at www.standaard.be/curieuzeneuzen.
DPD as partner
At DPD Belgium, part of DPDgroup, we have the ambition of becoming the reference player in sustainable delivery. As a group, we are committed to doing all we can to make a difference.  We therefore support the CurieuzeNeuzen project with great enthusiasm! We will be carrying out carbon neutral deliveries and returns of the measuring kits and soil samples respectively via our Pickup parcelshop network. By doing so, we will already be travelling fewer kilometres compared with home deliveries*. We will be distributing and collecting the measuring kits in April and October respectively.
Ship your parcel(s) carbon neutral?
During this project you enjoy a one-time 25% discount with code "CN2021"  when purchasing your shipping label on www.dpdwebparcel.be
*Internal research shows that we produce up to 63% fewer greenhouse gas emissions through using our Pickup network.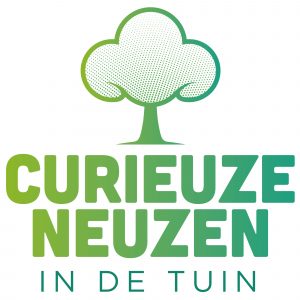 CurieuzeNeuzen in de Tuin is an initiative by the University of Antwerp and De Standaard, in close collaboration with DPD Belgium, Rabobank, Orange, Vito, VMM, the Flemish Department of Economy, Science and Innovation, The Flemish Department of Environment & Spatial Development, Bio-Planet, and Aquafin.
---