5. October 2020 | News
DPD Lithuania will have the greenest fleet after buying 3 million euros of electric vehicles
Parcel delivery company DPDgroup is taking a major step in its internal sustainability policy. From now on the international company will offset its vehicles' CO2 emissions directly and it will invest 200 million euros in environmentally friendly alternatives. Those changes will not bypass the Baltic region, where in Vilnius alone there are plans to acquire 3 million euros of electric vehicles already next year and make a cleaner Lithuanian capital. The parcel delivery company's fleet in Tallinn will also see changes in 2021, and a year later the residents of Riga will also breath cleaner air.
According to Robertas Vilkaitis, CEO of DPD in the Baltics, the changes that the company is initiating are the first of many initiatives to ensure cleaner air in the Baltic countries.
"Already next year more than 50 new electric vehicles, in which we'll invest about 3 million euros, will be making deliveries in Vilnius. We'll invest to set up charging stations as well. Replacing all the transport for parcels in Vilnius with electric vehicles will make our fleet the greenest not just in the capital city, but also, most likely, among all parcel delivery companies in Lithuania. At the same time, people's quality of life will be further boosted by a two-and-a-half times increase in our network of parcel Pickup lockers and the delivery of parcels by electronic scooter and bicycle. We hope this initiative will encourage other companies to move in the same direction as well, since we do not intend to stop," Mr Vilkaitis says.
New accents in the company's pollution-reduction policy
Mr Vilkaitis goes on to say that the company's actions are aimed at meeting the group-wide goal of by 2025 reducing CO2 emissions per parcel by 30%, and that the newest investments in environmentally friendly vehicles reflect a desire to change the company's internal processes for battling climate change.
"As a group we continually invest in reducing carbon dioxide emissions and finance projects that help indirectly offset our vehicles' emissions. Such 'carbon offsetting' includes allocating funds to renewable energy sources and green energy and promoting a circular economy. In this way we meet our obligations to the people of the world, creating added value and quality of life for communities as well as for our planet," DPD's CEO in the Baltics says.
But the company's ambitious goals demand doing even more, he notes: "We understand our responsibility toward nature and we see that our customers also greatly value steps towards sustainability.  So from now on we will strive to give much more attention to direct reduction of the greenhouse effect, i.e. to carbon insetting. Investments in environmentally friendly means of transportation are a first solid step in that direction."
Riga and Tallinn will also get greener
DPD's CEO for the Baltics adds that the company will also contribute to reducing air pollution in Riga and Tallinn.
"Starting in 2021 the transport the company uses in Tallinn will be more sustainable, and a year after that changes will come to Riga as well. In the Estonian capital we'll invest in more than 30 environmentally friendly alternative means of transportation and in the Latvian capital we'll by more than 40 electric vehicles, so very soon now those cities' residents will also be able to enjoy breathing fresher air," Mr Vilkaitis details.
The sustainable forms of transportation, he notes, will help save over 700 tonnes of CO2 emissions annually. In Vilnius carbon dioxide emissions will fall by 305 tonnes a year, while in Riga 250 tonnes less will be released into the environment and in Tallinn 100 tonnes less.
Shoppers want sustainable business too
Society has expressed growing concern about issues of sustainability in recent times, demanding that business contribute more to protecting the environment.
A survey last year commissioned by DPDgroup showed that 70% of Europeans who regularly shop online think companies should be friendly to the environment. At the same time, a more radical group of shoppers is emerging: 43% of survey participants say they are ready to pay more for both an item and delivery of it that pollute the environment less.
Increasingly, Mr Vilkaitis says, it is not just consumers who demand an environmentally sustainable approach to business but also other companies: "We notice that e-tailers who want to work with DPD more and more often ask about our social responsibility as regards the environment. This trend seems likely to only strengthen in future, so businesses that do not want to lose customers and partners will have to undertake environmentally friendly initiatives."
An ambitious goal
DPDgroup's efforts will directly impact 80 million people residing in 225 European cities. To achieve its goal, the international parcel delivery company will acquire 7,000 alternative means of transportation, set up 3,600 charging stations and build 80 new parcel distribution points.
"Starting today we'll pay even more attention to our planet and contribute significantly to reducing humanity's footprint in Europe. By 2025, we will invest 200 million euros in means of transportation that are environmentally friendly or totally non-polluting, thus improving quality of life all over the Old Continent," DPDgroup CEO Boris Winkelmann says.
He notes that the transportation of cargo accounts for up to 30% of all CO2 emissions in cities. Meanwhile, studies show that atmospheric pollution, most of which consists of transport emissions, reduces the average life expectancy by 15 months for people who live in cities with populations of 100,000 or more.
"That, precisely, is why we are first focusing on major European cities, where in this way by 2025 we will reduce carbon emissions by 89% and other pollutants by 80%," Mr Winkelmann states.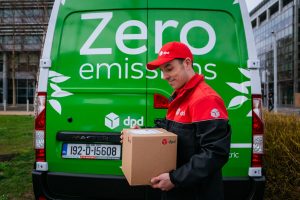 DPD elektromobiliai (9)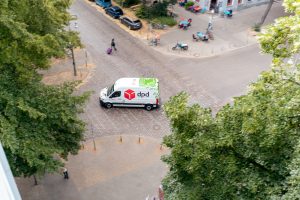 DPD elektromobiliai (8)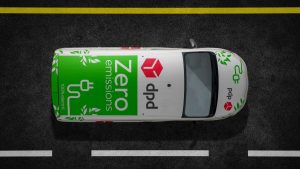 DPD elektromobiliai (11)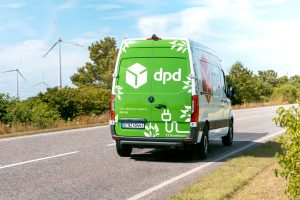 Powerpoint-200731_DPD_Berlin_Green_00720-Edit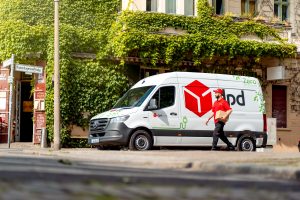 DPD elektromobiliai (7)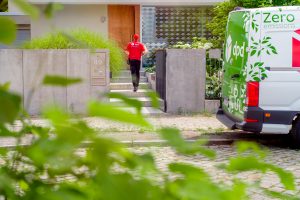 DPD elektromobiliai (6)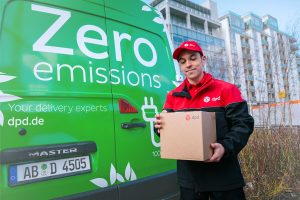 DPD elektromobiliai (10)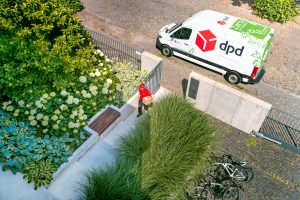 DPD elektromobiliai (5)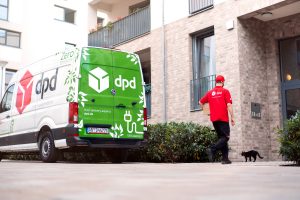 DPD elektromobiliai (4)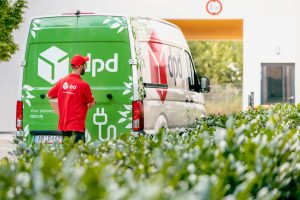 DPD elektromobiliai (3)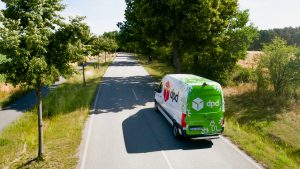 DPD elektromobiliai (2)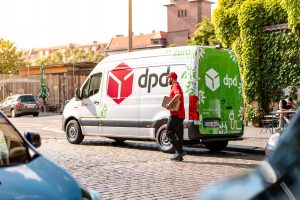 DPD elektromobiliai (1)
Previous
Next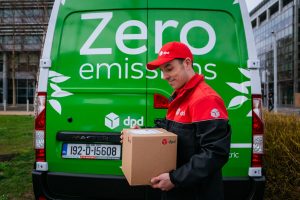 DPD elektromobiliai (9)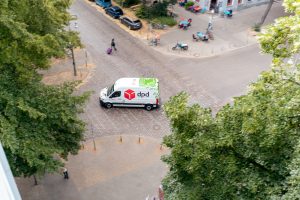 DPD elektromobiliai (8)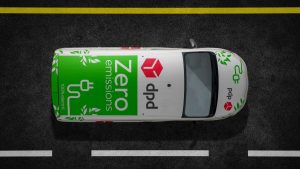 DPD elektromobiliai (11)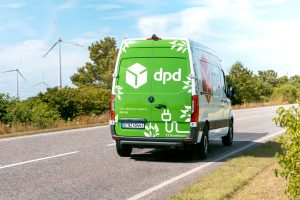 Powerpoint-200731_DPD_Berlin_Green_00720-Edit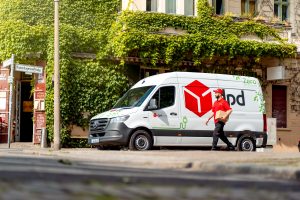 DPD elektromobiliai (7)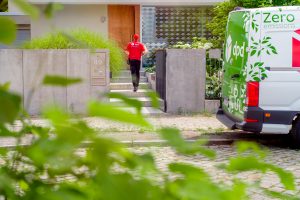 DPD elektromobiliai (6)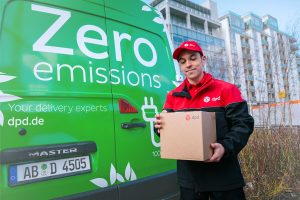 DPD elektromobiliai (10)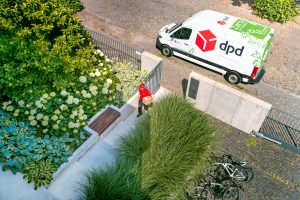 DPD elektromobiliai (5)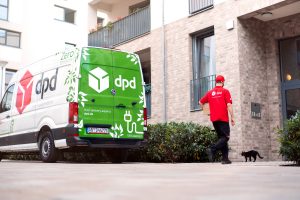 DPD elektromobiliai (4)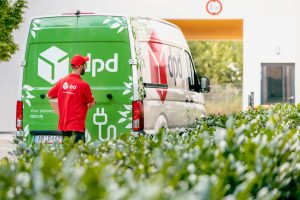 DPD elektromobiliai (3)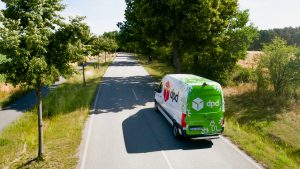 DPD elektromobiliai (2)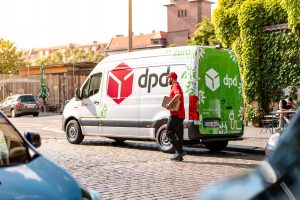 DPD elektromobiliai (1)