26. August 2021 | Press news
DPD continues to expand Pickup locations in collaboration with the Tommy retail chain
Zagreb | August 2021. | In order to accelerate the growth of e-commerce, it is necessary to adapt to market requirements and the needs and expectations of customers. In order to offer its end users more choices for parcel delivery and collection, DPD, in collaboration with the Tommy retail chain, has expanded the Pickup network for collecting parcels for an additional 35 locations.
In the fast pace of life when time and convenience are most precious to us, the expansion of Pickup locations was an expected step in achieving our goal, of expanding our business in which we strive to be the best delivery service in Croatia. DPD Croatia always thinks about end users and strives to make it easy as possible to receive the parcel and thus further increase customer satisfaction.
Online sales and purchases have become very important in everyday life, and DPD Croatia is ready to offer a variety of delivery options and adapt to the growing demands of users. Thus, parcel recipients can use the myDPD application to change the delivery date, delivery address or redirect their parcel to the location that suits them best. Pickup locations are an ideal way to provide control to customers especially with the large selection of locations offered to them.
The partnership with the Tommy retail chain strengthened the DPD Croatia logistics network and thus ensured better connectivity of all parts of the country, Now DPD costumers can make grocery purchase and pick up their parcels at the same time in 35 selected Tommy stores. The Tommy retail chain has always been a leader in terms of innovation and integrity of services offered to customers in their stores. You can find a list of Tommy stores that offer this service HERE.
In addition to Pickup locations, parcel recipients can pick up their parcels at DPD City depot, if they gravitate in the center of Zagreb, or at DPD Direct4.me parcel lockers, available 24/7, at 30 locations throughout Croatia. Including parcel lockers, the DPD Pickup network today has more than 600 locations throughout Croatia.
Due to innovative and extremely flexible options, DPD is selected by an increasing number of private and business users because it provides them with reliable and perfectly customized solutions, and with the daily increase of Pickup locations offers end users even more choices in delivering their parcels.
More information about our Pickup partners can be found at:
https://www.dpd.com/hr/en/pickup-parcelshops/our-pickup-partners/
More information about DPD Direct4.me parcel lockers can be found at:
https://www.dpd.com/hr/en/pickup-parcelshops/dpd-parcel-locker/
Contact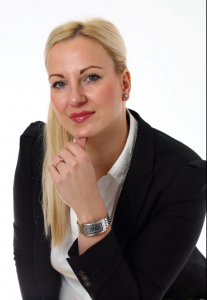 Snježana Stanić
Regional Head of Marketing and Communications at DPD Croatia and DPD Slovenia
DPD in Croatia
DPD Croatia is part of DPDgroup, the second-largest parcel delivery network in Europe. With 97,000 delivery professionals and a Pickup network with more than 58,000 parcel pick-up locations, DPDgroup delivers 7.5 million parcels daily - 1.9 billion parcels per year - through the DPD, Chronopost, SEUR and BRT brands. DPD started operating in Croatia in 2003. In 18 years of existence in the domestic market, it has become one of the key players and expert in the domestic market, providing a high-quality parcel delivery service. DPD operates on a day-to-day basis on behalf of thousands of satisfied customers and combines innovative technology and local knowledge to provide a flexible and user-friendly service for both shippers and consignees. With its flagship Predict service, myDPD app, and Pickup locations, DPD sets a new standard for convenience by keeping customers closely connected to the delivery of their parcels.