6. July 2021 | Press news
DPDgroup analyses pandemic-influenced e-shopping behaviour in Europe
Zagreb | 28. June 2021. | For the past five years, DPDgroup has been conducting a survey on the habits of e-shoppers - e-shopper barometer - which shows the trends and behaviour of Europeans who shop online. This time, research has  shown how Covid-19 has brought an unprecedented transformation to e-commerce, offering completely new opportunities to retailers and customers.
E-commerce was among the few successful sectors that maintained positive business in 2020, despite the Covid-19 pandemic. Given drastic shifts in product category preferences, greater momentum in conscious consumerism and 15 million new e-shoppers in 2020 vs 2019, Covid-19 has transformed e-commerce, offering new opportunities to retailers. With health restrictions and closures preventing access to traditional retail stores, Covid-19 has accelerated the growth of e-commerce worldwide and caused changes that would normally occur in the following three to five years. In the EU alone, 15 million new e-shoppers appeared in 2020 compared to 2019. In just a few months, we are witnessing a big change. 
In 2020, occasional e-shoppers became regular shoppers as their frequency of purchases increased, and new e-shopper profile emerged – senior e-shopper. Product category preferences have also changed drastically, while growing trends of conscious consumerism and sustainability have gained additional momentum. Below we bring you the key insights gained by the DPD e-shopper barometer.
Some may surprise you.
Key take-aways:
Food, formerly a niche product, has dethroned fashion and shoes as the category that e-shoppers purchase the most often. In response to strict lockdown and quarantine measures, consumers turned to e-commerce for groceries as well as ready-to-cook and ready-to-eat meals. Driven by consumers eating far more often at home, online purchase volumes of groceries reached remarkable levels worldwide, with grocery stores experiencing a 95% increase in transactions between March and December.

An omnichannel approach has become an essential ingredient in the success of e-tailers, obliging them to develop an online offering and appropriate delivery methods (e.g., Click & Collect) to continue selling their merchandise during the health crisis. Against the backdrop of the health crisis, overall online purchase frequency increased across a wide variety of retail categories, and as shoppers became accustomed to buying more things online, they showed a greater willingness to discover unfamiliar online brands and retailers.

The desire to set a time for delivery is very important to buyers, as it meets new needs in post-pandemic lifestyles such as home office life. Next-day delivery continues to grow in popularity, especially for perishables. Innovations such as contactless deliveries were introduced and met with immediate popularity, while flexible delivery options such as the ability to select a delivery date and time were particularly appreciated. Online customers want fast delivery, with more options to choose a delivery location. DPD Croatia can offer delivery to your home address, business or to one of our many Pickup locations and DPD Direct4.me parcel lockers.  In addition, we have introduced contactless delivery. Customers have expressed a clear desire for flexible, customizable delivery solutions, especially for the ability to define delivery time.

Among the recent adopters of online buying is a new e-shopper persona, the senior e-shopper, whose rise creates what DPD has dubbed "super stretch e-commerce" i.e. the remarkable differences in shopper profiles that the industry must stretch itself to serve, from millennials to seniors, experts to novices. In general, senior e-shoppers have a traditional style of shopping and paying (i.e., using price comparison tools, reading product description, preferring credit cards to digital wallets) that suggests a certain wariness of e-commerce. Nevertheless, senior e-shoppers are generally satisfied with the online shopping experience, which, coupled with their purchasing power, justifies e-tailers' investment in their onboarding and positive overall experience.

Sustainability must be an active constant for all e-commerce players as e-shoppers continue to seek eco-friendly products and services while expecting e-commerce websites and brands to do their part in reducing their carbon footprint. In addition to raising awareness of the global problems caused by the pandemic, customers also questioned the impact of their habits on the environment. That is why we at DPD, among other thing, have expanded and plan to further expand our "green" fleet of delivery vehicles
More information about E-shopper barometer report can be found at:
https://www.dpd.com/hr/hr/slanje-paketa/e-trgovina/e-kupci-u-europi/
More information about our vision of "Green Delivery" can be found at :
https://www.dpd.com/hr/hr/o-nama/odrzivost/
Contact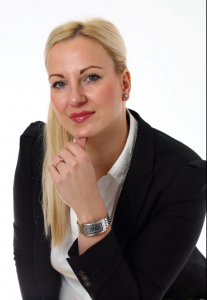 Snježana Stanić
Regional Head of Marketing and Communications at DPD Croatia and DPD Slovenia
DPD in Croatia
DPD Croatia is part of DPDgroup, the second-largest parcel delivery network in Europe. With 97,000 delivery professionals and a Pickup network with more than 58,000 parcel pick-up locations, DPDgroup delivers 7.5 million parcels daily - 1.9 billion parcels per year - through the DPD, Chronopost, SEUR and BRT brands. DPD started operating in Croatia in 2003. In 18 years of existence in the domestic market, it has become one of the key players and expert in the domestic market, providing a high-quality parcel delivery service. DPD operates on a day-to-day basis on behalf of thousands of satisfied customers and combines innovative technology and local knowledge to provide a flexible and user-friendly service for both shippers and consignees. With its flagship Predict service, myDPD app, and Pickup locations, DPD sets a new standard for convenience by keeping customers closely connected to the delivery of their parcels.