30. November 2022 | Interview
DPD "Future Talk" - the fourth episode
In our "Future Talk" series we talk about the future. The topics we will cover range from city logistics via sustainable mobility, digital solutions and forward-looking delivery processes to innovative product developments. Once a month we ask our experts from a variety of operating disciplines what the future looks like for them. What is their vision for the year 2050? And how do they intend to implement it?
Our fourth episode focusses on Elena Pimiskern. Elena works at the depot in Worms and was recently named "Best Delivery Driver of the Year".
Three questions for Elena Pimiskern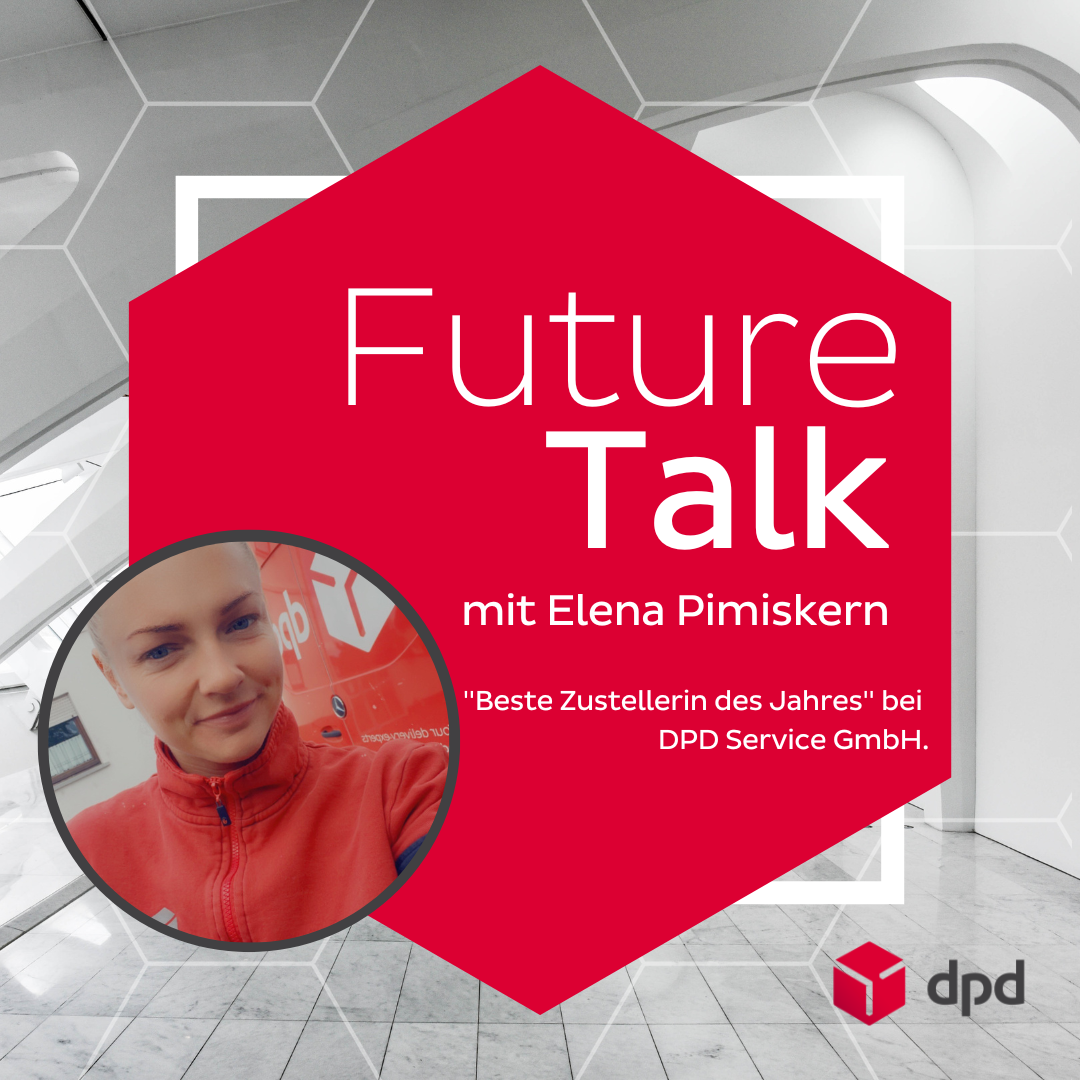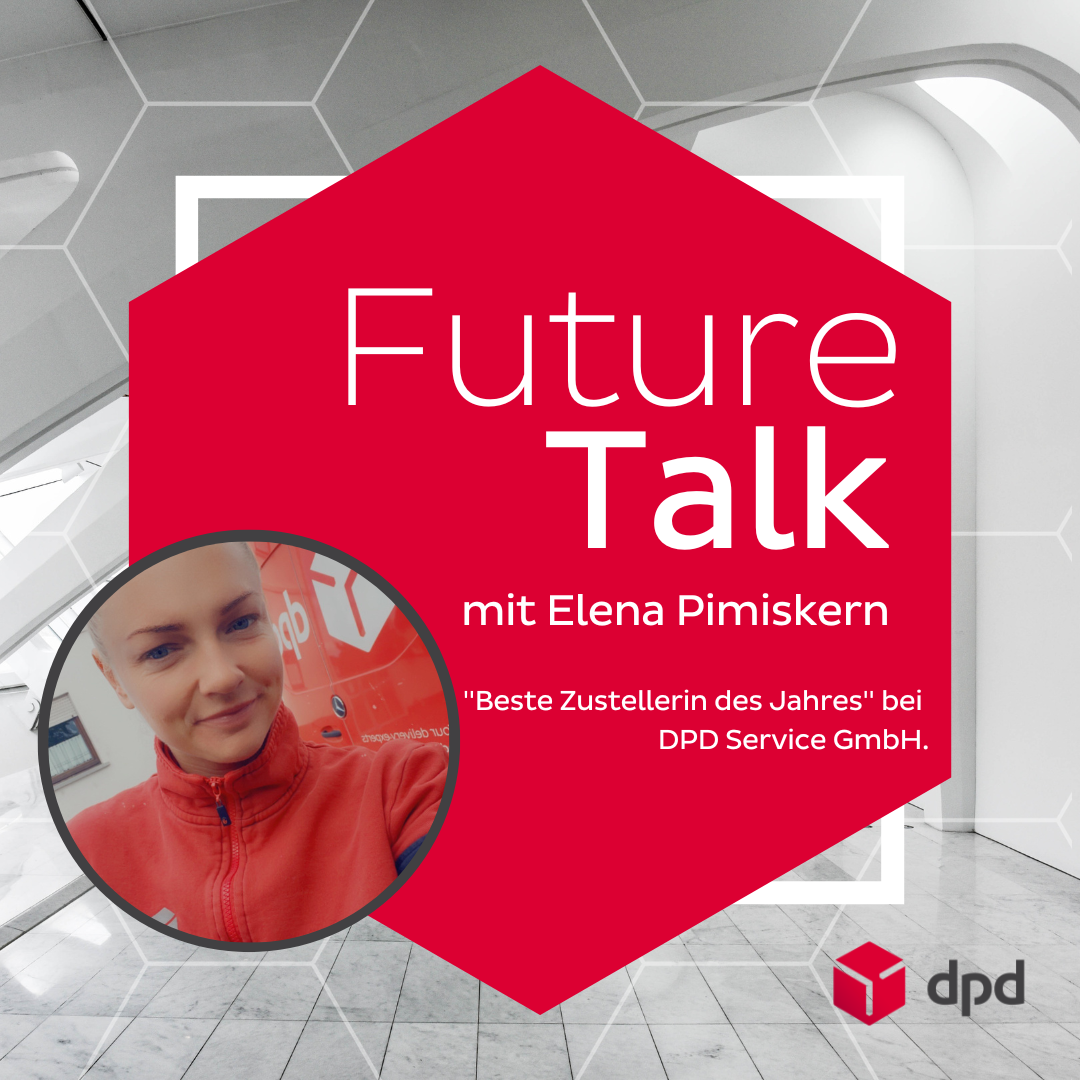 Three questions for Elena Pimiskern
.
For me the future is …
… closely linked to my hope that I will be able to do my job as a delivery driver for as long as possible. After all, making my customers happy by delivering the goods they have ordered gives me great pleasure every day.
.
What I would like for the year 2050 is …
… for the job of a delivery driver to be just as varied as it is today. The precondition for this is that direct and personal contact with customers continues to be an essential part of the job.
What are we doing to achieve this?
As delivery drivers we are the company's face to the customer. As an innovation pioneer in the CEP sector DPD already uses unique training methods, including virtual reality goggles, to prepare new colleagues for their daily work. The result is a positive feeling combined with a sense of confidence - right from the start.