24. October 2019 | Update
Foundation stone laid for new school: DPD supports education project in Rwanda
The DPD Foundation has been committed to helping needy people in Rwanda since 2016. On the ground, support is given primarily to educational projects for kindergartens and schools. 2018 marked the first trip under the auspices of the Foundation to the African developing country, where DPD employees and CEO Boris Winkelmann distributed gifts and gained an impression of the supported projects. This October seven DPD employees, including COO Thomas Ohnhaus, were once again in Rwanda. Together with District Mayor Francis Habitegeko, Thomas Ohnhaus laid the foundation stone for a new school building in the Rasaniro district of Nyaruguru.
The laying of the foundation stone is part of the three-year "Good Education for Children" project of the aid organisation PLAN International. The educational opportunities in the Bugesera and Nyaruguru regions are being improved, partly on the basis of donations from the DPD Foundation. This benefits a large number of pupils: in the Rasaniro district, where around 1,500 children go to school every day to learn reading, writing and arithmetic as well as everyday knowledge such as nutrition and children's rights. The donations from the DPD Foundation contribute to these learning goals: "It's a good feeling to see how effectively our support is implemented and used. I am impressed by how even small steps can improve the living conditions of the youngest members of society," says Ohnhaus.
The DPD team also distributed gifts in the three kindergartens and schools they visited. Among other things, stuffed animals, colouring books, pens and footballs were given to children and young people.
In addition, the four-day trip offered the seven participants the opportunity to broaden their own horizons. In conversations with the local people, while visiting memorials and museums, but also during trips by car they gained a deep insight into the way of life, the worries and needs, but also the joy and confidence of the people of Rwanda.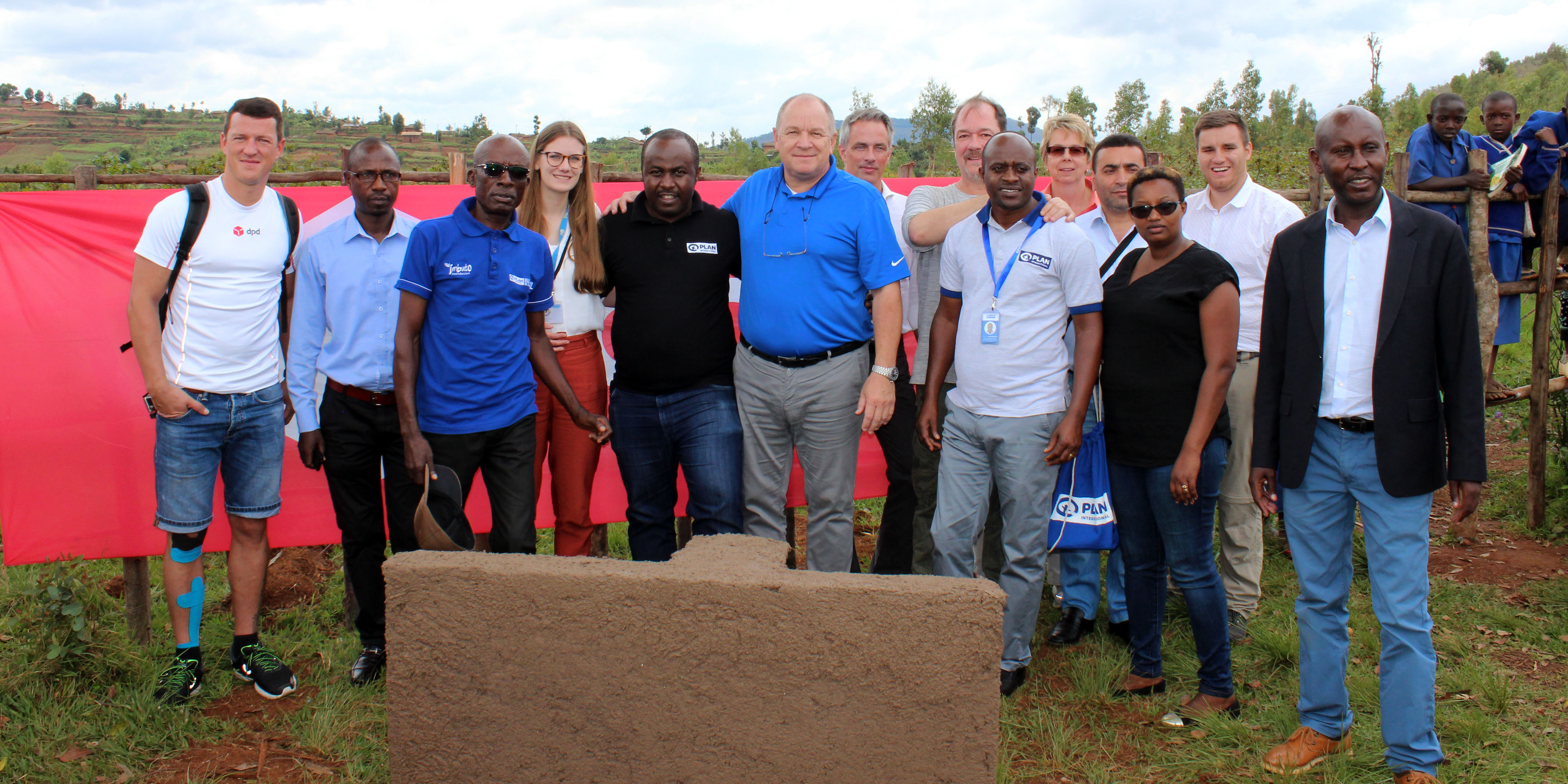 ---